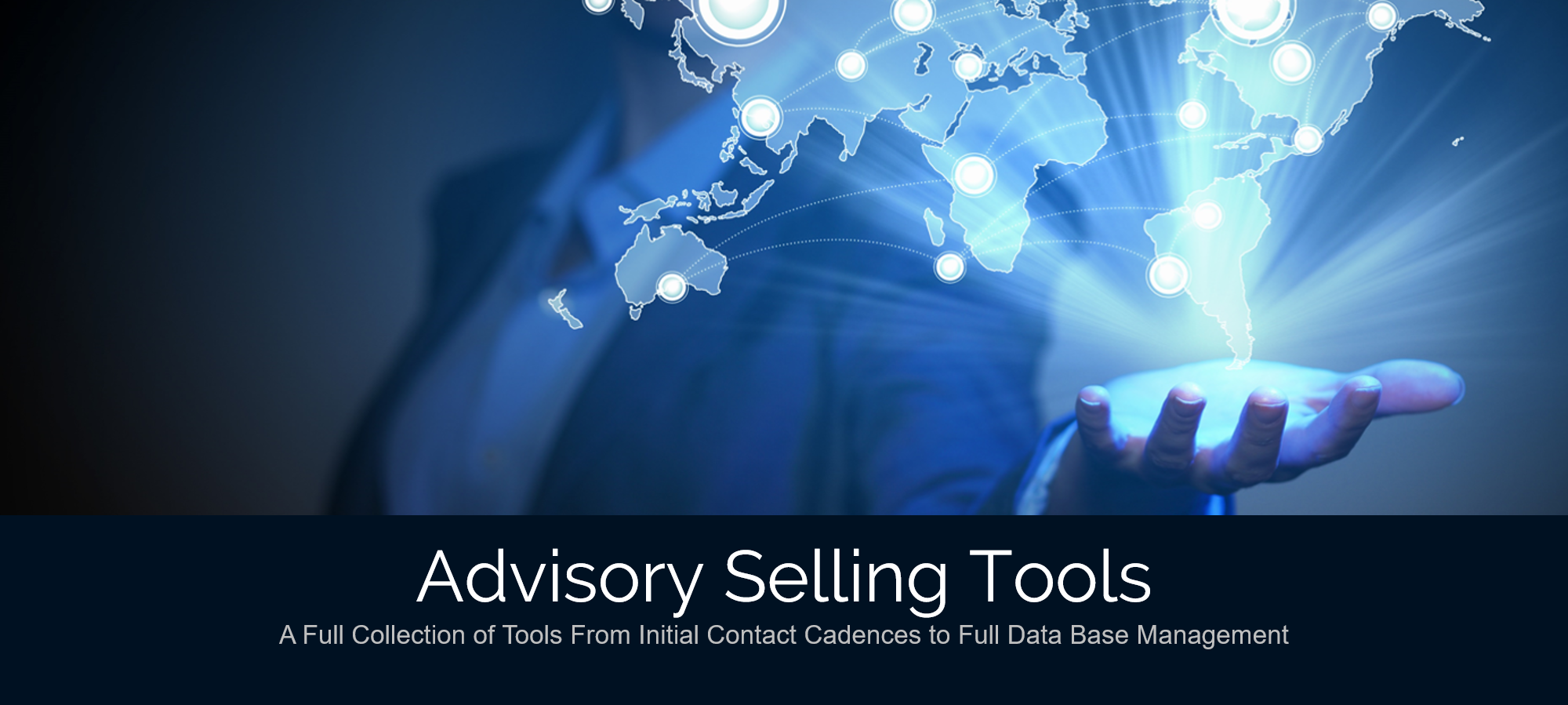 Four Toolsets For Playing a Winning Selling Game
Each Toolset Stands On Its Own and Yet All Work Together 
Strategic Game Generator
Create an Achievable Future Reality
TOOLSET 1
Weekly Time Navigator
Manage Your Weekly Activity Completely
TOOLSET 2
Strategic Client Coordinator
Build a Robust Strategic Client Share
TOOLSET 3
Virtual Deal Manager
Manage Deals In a Deal Continuum
TOOLSET 4
 Advisory Selling Tools
Four Unique Activity Management Applications
The Advisory Selling Tools are comprised of four applications. Each application stands on its own, and can work together to perform certain functions. These tools can be used by selling agents from a wide variety of industries and multiple disciplines within each industry. They achieve things most selling agents never have had access to before. Application 1 gives agents a way of designing their selling game based on their foundation of accomplishments and makes new levels of performance possible with process tracking and full accountability management.  Application 2 gives agents a granular way of managing their activity in time. Application 3 offers tools for generating future business by building a robust strategic client share of currently inactive clients. Application 4 is designed to give agents tools for generating and managing active clients, navigating their tactical game plan, and building an easy to manage database. These applications give agents power where they most need it.
Application 1: Strategic Game Generator
Build on your foundation of accomplishment and design a game that will get you to a new level of play.  
Application 2: Weekly Time Navigator
Manage your weekly and daily activity so that things get done efficiently, effectively, and completely.
Application 3: Strategic Client Coordinator
Manage your ability to generate a broad base client share that ensures plenty of future business.
Application 4: Virtual Deal Manager
Manage the generating of active clients and manage their transactional process with clarity and certainty.
Deepen your experience of this book series with
Virtual Collaboration, Private Coaching, & Group Programs.
Just click above on Consultation.  It's free!

PO Box 1357, Woodstock NY 12498
support@advisoryselling.com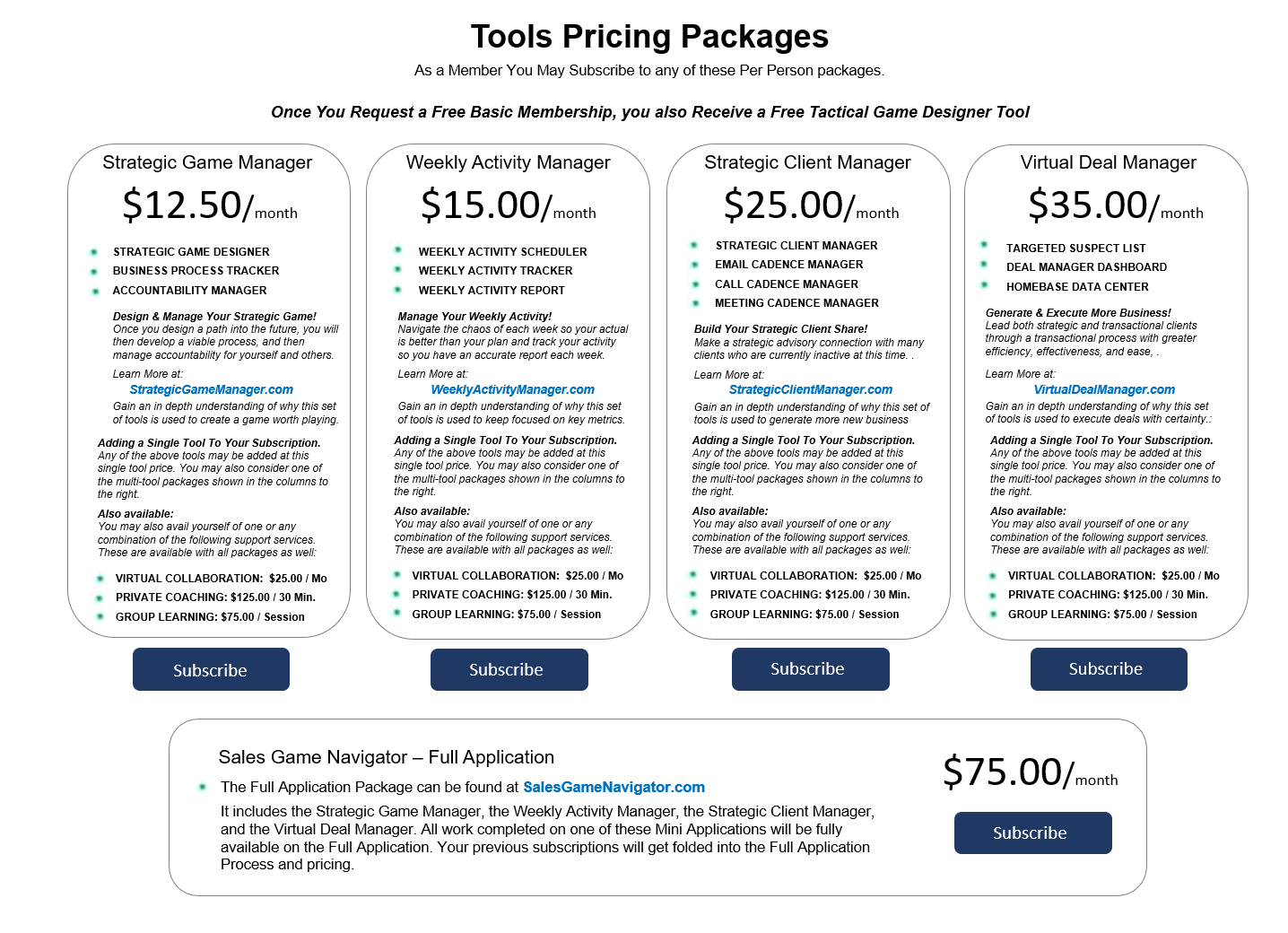 Business Process Navigator
Install a Business Process Architecture 
APPLICATION 5